Nutrition Support - Potiker Family Senior Residence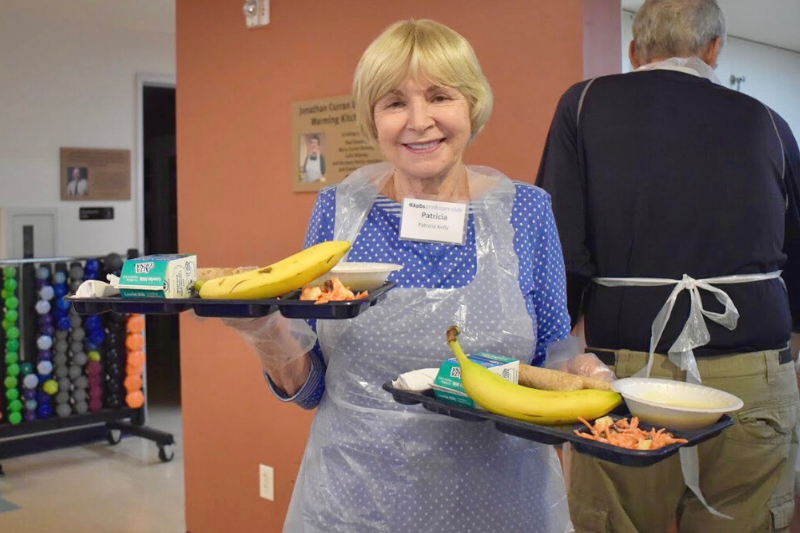 Purpose and Objective: To create a sense of community and respect for Serving Seniors members by serving meals and assisting dining room operations.  
Location:
Potiker Family Senior Residence  

525 14th Street, San Diego, CA 92101 
Supervisor: Varies by site
Responsibilities 
Serve seniors breakfast/lunch with the guidance of the serving director
Retrieve finished trays and place at the wash station
Perform proper hand hygiene before and after service
Sanitize dining tables after meals, keep floor and facility clean
Prepare utensils for next meal
Greet and treat every senior with respect and dignity
Qualifications and Required Skills 
Fully vaccinated against COVID-19 and can provide proof of such with completed vaccination card
Completed volunteer application and cleared background check
Able to stand for at least one hour at a time
Able to lift more than 5 lbs
Able to carry 1-2 meal trays at a time
Comfortable working in a cafeteria/kitchen setting
Transportation to and from site
Appropriate Attire 
Comfortable, closed-toed shoes
Casual but professional
Mask required
Long hair pulled back
Apron and gloves (provided)
Time Commitment
Breakfast and lunch shifts available
See available shifts and sign up for shifts through the "My Schedule" tab of your VicNet volunteer portal. Contact our Volunteer and Activities Team for help accessing your volunteer portal: volunteer@servingseniors.org.
Training and Support provided
Volunteer handbook and orientation
Ongoing support and instruction provided by the site serving director