Walking Group Guide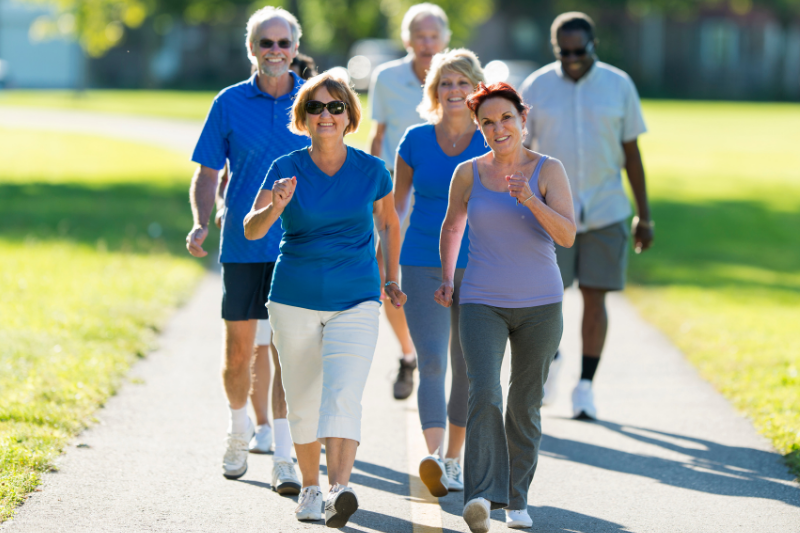 Summary:
Guide our senior walking group around downtown San Diego for a 45-60 minute walk on Thursday mornings. Lead the group along a predetermined route while enjoying the scenic and historic sites of downtown!
Location: Start and end at the Gary and Mary West Senior Wellness Center, 1525 Fourth Ave, San Diego, CA 92101. Walking route will vary.
Responsibilities:
Keep the group together and on the predetermined route
Oversee group member safety, with the help of other volunteers (i.e. our Walking Group Champions)
Do your best to ensure the walk is an enjoyable experience for all group members
Bonus: Share interesting facts and historical background about sites and attractions along the walking route
Qualifications and Required Skills:
Complete a volunteer application and pass a background check
Excellent navigation skills
Excellent customer service and public speaking skills
Ability to walk continuously for one hour
Dependable, responsible, and friendly
Enjoys spending time with seniors and exploring the city
Bonus: Knowledge of Downtown San Diego attractions, layout, and history
Time Commitment:
Every Thursday 8:30am-11:00am for a minimum of 3 months
Walking group leaves at 9:00am and returns by 10:30am.
Training and Support Provided:
The Volunteer and Activities Team will design a rotation of 4-5 scenic walking routes. We welcome your input and suggestions.
Preliminary training and ongoing support will be provided as needed from the Volunteer and Activities Team.
Next Steps: For more information or to sign up, please contact the volunteer team at volunteer@servingseniors.org or 619-487-0621