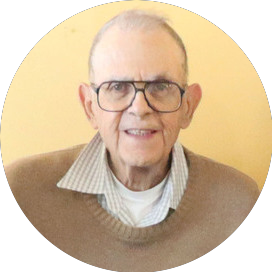 Serving Seniors is best known to its clients for the services it provides and the programs and activities it offers on a daily basis. No less important is its role as an advocate on behalf of low-income seniors who struggle to secure adequate food, housing and medical care.
The Civic Engagement Committee plays a key role in many of the community action projects at the Gary and Mary West Senior Wellness Center. The community action efforts of Civic Engagement can be grouped into three categories: (1) Direct engagement with public officials on issues of importance to seniors. (2) Civic education for the purpose of increasing awareness of the problems confronting the senior population and enlisting broad public support for community action on behalf of seniors. (3) Voluntary efforts to provide and direct low-come seniors to needed services.
 An example of direct engagement with public officials is the annual Hunger Action Day which takes place in Mid-May in Sacramento, California. Coordinated by the Hunger Action Coalition, the event brings together dozens of organizations involved in hunger relief and food insecurity to spend the day lobbying members of the California State Senate and Assembly to help pass legislative initiatives to increase food access for food insecure Californians. Transportation to and from the event for San Diego County participants, along with the scheduling of meetings with legislators, is coordinated by the San Diego County chapter of Feeding America. A group from the Civic Engagement Committee participates in the event as part of the San Diego County delegation every year.
  Fred Davis, the President of Civic Engagement, frequently reminds us that California is both the richest state in the Union and the state with the highest percentage of residents living in poverty, many of whom are seniors.  Participation in Hunger Action Day is a high priority item on the Civic Engagement Committee's agenda.
  An example of civic education can be seen in the work of a Civic Engagement subcommittee called Senior Leadership Development Institute (SLDI). Launched in June of 2017, the subcommittee trains seniors to address local civic organizations on the subject of senior poverty in San Diego County.  Speakers provide statistics illustrating the degree and seriousness of poverty among San Diego's seniors and describe the ways Serving Seniors is working to address the condition of low income seniors. They also encourage members of the audience to get involved in that work by volunteering at Serving Seniors locations, making financial contributions, and supporting advocacy efforts by phoning or emailing members of appropriate legislative bodies when legislative initiatives pertinent to senior welfare are coming up for a vote. The organizations to which SLDI presentations have been made include The Lion's Club in downtown San Diego, the Guadalupe Plaza senior residence in City Heights and the Community Law Project of the California Western Law School.
 A combination of civic education and direct engagement with public officials has been incorporated into the agenda of the Stepping for Fitness walking group which Civic Engagement sponsors. Occasionally Stepping for Fitness will invite a prominent public official to be a featured guest on one of the group's twice weekly walks. On these occasions time is set aside for the guest official to address the group and to entertain questions from the group's members. This gives Stepping for Fitness an ideal opportunity to remind public officials of the importance of walking which is critical to the maintenance of senior health and independence. It also gives them an opportunity to solicit their support for policies that promote safe and pedestrian friendly streets and neighborhoods.  The most recent walking guests of Stepping for Fitness are Mayor Kevin Faulconer, Council President Pro Tem Barbara Bry and Assembly member Todd Gloria.
 An example of a voluntary community effort to provide a service to seniors in need is the annual Holiday homeless giveaway which Civic Engagement sponsors in collaboration with the Alpha Project. Throughout the year, Civic Engagement collects donations of blankets, shoes, socks, sweaters, jackets and other clothing items. These items are then dispensed to homeless San Diegans.
 Engaging with public officials, promoting civic education, organizing and coordinating voluntary actions of service are the ways the Civic Engagement Committee addresses the needs of San Diego's senior population, especially its neediest and most vulnerable members.