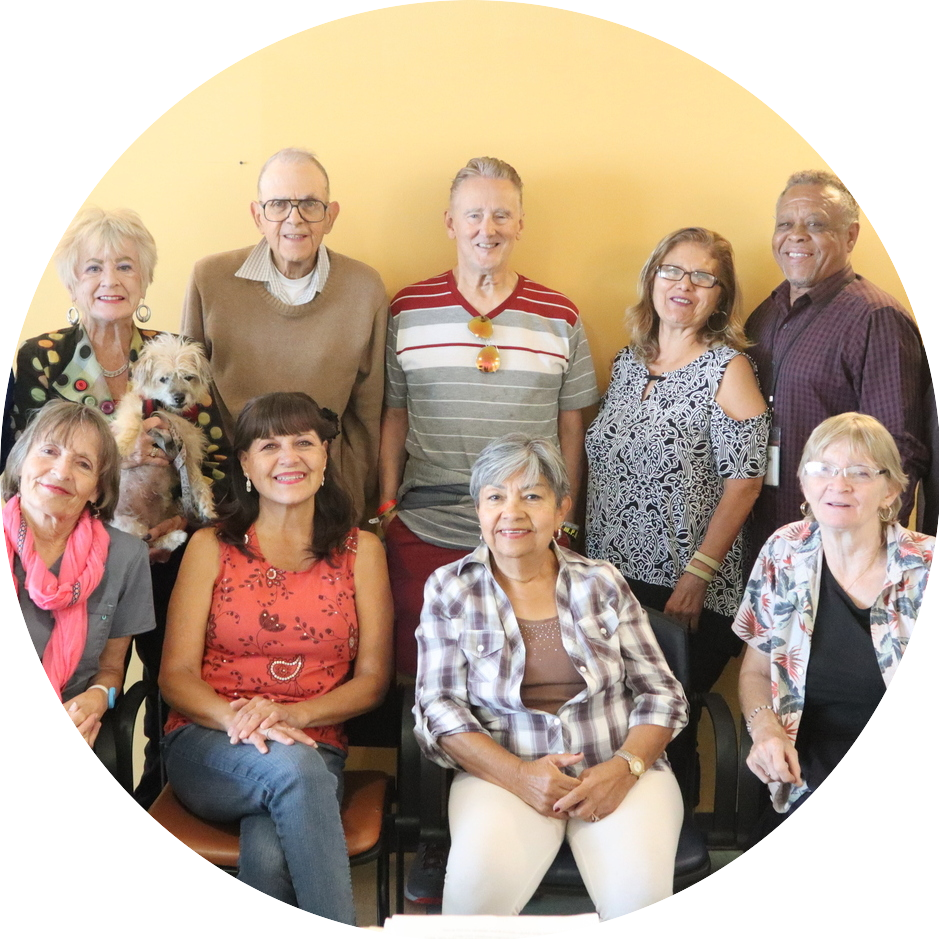 Affordable housing – a pressing area of concern given a little extra attention from Serving Seniors members and staff in the past few months. The Serving Seniors Civic Engagement Committee alongside Christina Selder, Government and Community Relations Manager, have been out in the community raising awareness and advocating for housing solutions in San Diego.
As a long burning issue in the City of San Diego, housing is a matter of special importance to low-income seniors who find housing expenses claiming 30-85% of their resources. To kick off a new year of advocacy, the Civic Engagement Committee has continued to express support of the Homes for San Diegans campaign. It is a $900 million housing bond proposal to construct 7,500 affordable homes for people who are homeless or in danger of becoming homeless. The housing solutions will be available to low-income families, veterans, seniors, disabled persons, and transition age youth.
On January 14, a resolution of necessity passed in City Council in support of the bond, a first of many steps to get the measure on the November 2020 ballot. Three senior members, Catherine LaFond, Jean Fisher, and Ted Wills bravely spoke in front of the council in favor of the campaign. Catherine even held up her front door key as a symbol of something small that is often taken for granted. The vote passed 6-3.
Another civic engagement interest is an affordable housing development project at 5255 Mt. Etna Dr. in Clairemont. The plot of land is currently the foundation to a former crime lab, owned by the county, which sits vacant.
On January 30, Civic Engagement Committee members and other interested seniors attended a City Council Planning Commission meeting. They were there in favor of a proposal to open the Clairemont area for construction of the residence. Marjorie Whitaker acted as a spokesperson for the committee and talked about her experience with homelessness. She pleaded that people should not be forgotten.
The proposal was approved. It is a huge milestone towards starting construction.
Once underway, the complex will be home to more than 400 low to moderate-income seniors and families. Chelsea Investment Corporation has already been chosen as the developer and Serving Seniors will oversee on-site health and social services. A grand opening is foreseen by mid-2022.
Moving into March, Serving Seniors Civic Engagement Committee will continue to advocate for affordable housing for seniors and for all. Check out social media for updates on the Homes for San Diegans campaign, the Clairemont project, and ways to engage and advocate.