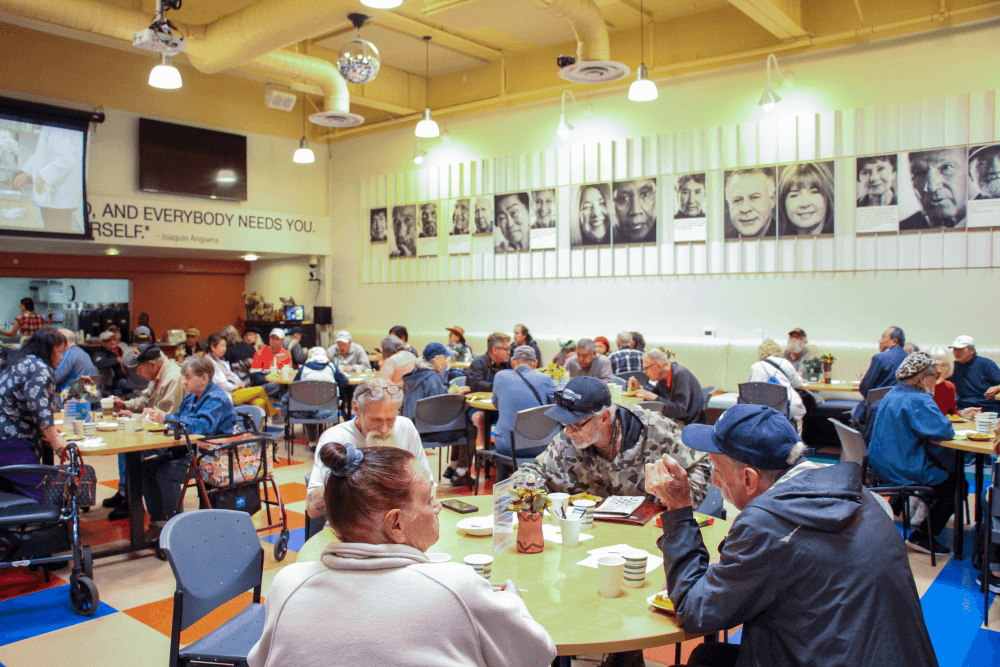 We've all felt the increasing heat sweeping through San Diego, but perhaps none more than those who don't have access to stable housing. One individual recently expressed her immense gratitude for finding shelter at our Serving Seniors Gary and Mary West Senior Wellness Center.
R'Lorraine has been experiencing homelessness well before the summer months. With no stable place to take shelter, her energy and resources were depleted. Now with no escape from onset of summer, she remembered her friend had mentioned a place that could provide her with help called Serving Seniors Gary and Mary West Senior Wellness Center. It felt like it was time to see what this place had to offer.
R'Lorraine arrived at the Serving Seniors Gary and Mary West Senior Wellness Center and what she found went beyond her expectations. From the welcoming nature of the staff to the sense of safety she'd been missing, R'Lorraine felt like she was part of a family. "It's an oasis in the desert." she said of the Wellness Center. She couldn't believe a place like this existed and now she comes to the Wellness Center every day to escape. 
She was finally able to relax; a remark we hear all too often from our clients. When individuals come to us from being homeless or housing insecure, they are often exhausted because they are unable to get adequate rest. They find themselves hypervigilant and can never truly get a full night's sleep. "Even just sitting in the TV room and dozing off for a few minutes is just amazing." R'Lorraine mentioned to one of our staff. Feeling safe enough to close her eyes, even just for a short period, offers her body a moment of relief from it's constant state of anxiety.  
While the building provides shelter itself, R'Lorraine has found more inside the walls of Wellness Center to be thankful for. She is now able to enjoy two meals a day at our congregate dining hall, which has given her back energy she didn't have before. Coming into the shelter has restored her spirit and given her the physical uplift she desperately needed.
Support from individuals like you is what makes it possible for clients like R'Lorraine to feel supported when things seem dire. The services and resources provided to clients is all thanks to the compassion of our generous donors, volunteers, and committed staff. With your continued support, you can ensure each story that comes through the Wellness Center's door is a happy one.