COVID-19 SAFETY PROTOCOL UPDATE: 7/28/21
In accordance with the most recent COVID-19 safety recommendations from the County of San Diego, masks must be worn indoors at all Serving Seniors facilities, regardless of vaccination status. Activities for seniors 60 and above will continue to be available at our Gary and Mary West Senior Wellness Center and housing facilities.
For the latest updates on COVID-19 and our response efforts, visit our COVID-19 page. Thank you for continuing to keep our community safe. 
---
Enrichment opportunities keep the mind sharp, improve memory, strengthen confidence, and build relationships with people with similar interests.
Education and Activities
Nothing transforms the aging experience like feeling young and fit, both mentally and physically. Open to all seniors in the community at no or low cost, we offer fun classes that engage and educate:
Fitness opportunities (Yoga, Tai Chi, Feeling Fit)
Interactive games (chess, Scrabble, Wii)
Health education workshops (hearing screenings, fall prevention, blood pressure clinics, chronic disease management)
Arts and crafts classes (jewelry making, painting, knitting)
General knowledge workshops (travel, trivia, current events)
Social activities (dance classes, birthday parties)
Civic Engagement Group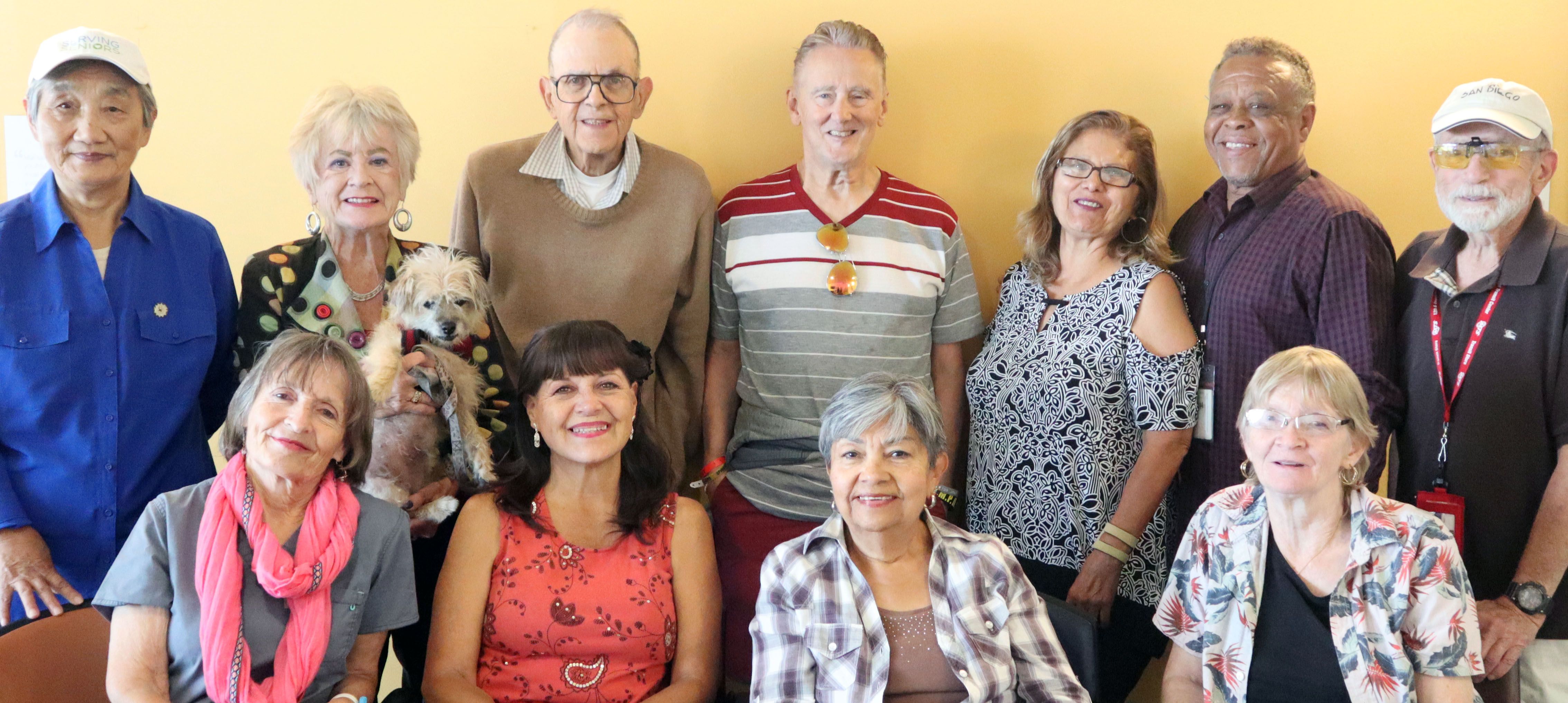 Serving Seniors' Civic Engagement Group engages and empowers low-income seniors in addressing challenges that impact the senior community. Program participants meet weekly to identify concerns and work together to develop strategies to address key issues.
Participants are encouraged to form relationships and engage in meaningful activities, increasing social mobility, helping foster a sense of purpose and enabling them to give back to the community through volunteer service. Seniors volunteer not only at Serving Seniors, but also at local community organizations.
If you're interested in participating in the Civic Engagement Group, or represent an organization in need of senior volunteers, please contact Christina Selder: 619-487-0747 or volunteer@servingseniors.org.