Serving Seniors' collaborative team of nurses, social workers, and care navigators provides an array of integrated health and social services to address low-income seniors' wraparound wellness needs.
Serving Seniors Connections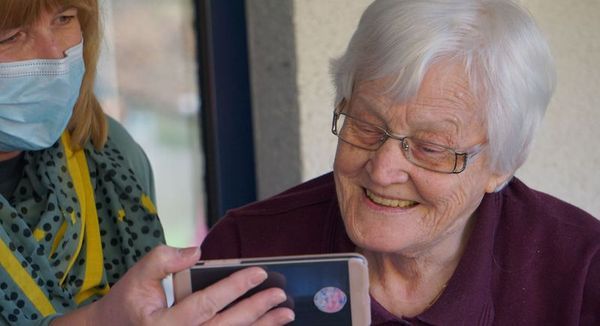 A NEW call program to support older adults through the COVID-19 pandemic and beyond!
Older adults are at high-risk for severe illness from COVID-19, but in a time when staying home and social distancing are essential to remaining healthy, seniors are also at risk for isolation, fear and loneliness. Social isolation creates higher risk for health problems, including high blood pressure, heart disease, weakened immune system, anxiety, and depression.  
Our Connections Program links older adults with a trained volunteer for regular, friendly phone calls three times a week to check-in, listen and chat. Senior clients can schedule at a time that is convenient for their schedule. In addition to being a friendly touchpoint, our trained volunteers can also connect senior clients to our Health & Social Services Team or other additional resources as needs may arise. 
Sign-up for for Serving Seniors Connections by filling out the fields below. Our team will reach out to follow-up and get you connected. Thank you!