March 2020
Serving Seniors Responds to Coronavirus
Visit our COVID-19 Response page here for the most up-to-date news regarding measures being taken by Serving Seniors to address the novel coronavirus pandemic. 
February 2020
Serving Seniors Partners With LeadingAge To Bring Awareness To Homeless Epidemic
To read full article from LeadingAge click: Engage Magazine, Winter 2020
When Phyllis was experiencing homelessness she bounced around from staying with family, living in her car, and moving into a women's shelter. Watch more about her hopeful story of receiving permanent housing:
January 2020
Serving Seniors Celebrates First Year Providing Meals At The Oceanside Senior Center
(KUSI, January 2020)
Serving Seniors is celebrating the one-year anniversary since it began providing congregate meal services to low-income seniors at the Oceanside Senior Citizens Center (OSCC).
California Could Be 1st State to Sell It's Own Prescription Drugs.
(ABC, January 2020)
Anniversary year honored with client and volunteer events and an anniversary fundraising campaign of $5 million over five years.
December 2019
November 2019
October 2019
September 2019
Serving Seniors and Chelsea Investment Corporation complete new affordable housing for low-income seniors in Ramona, Calif.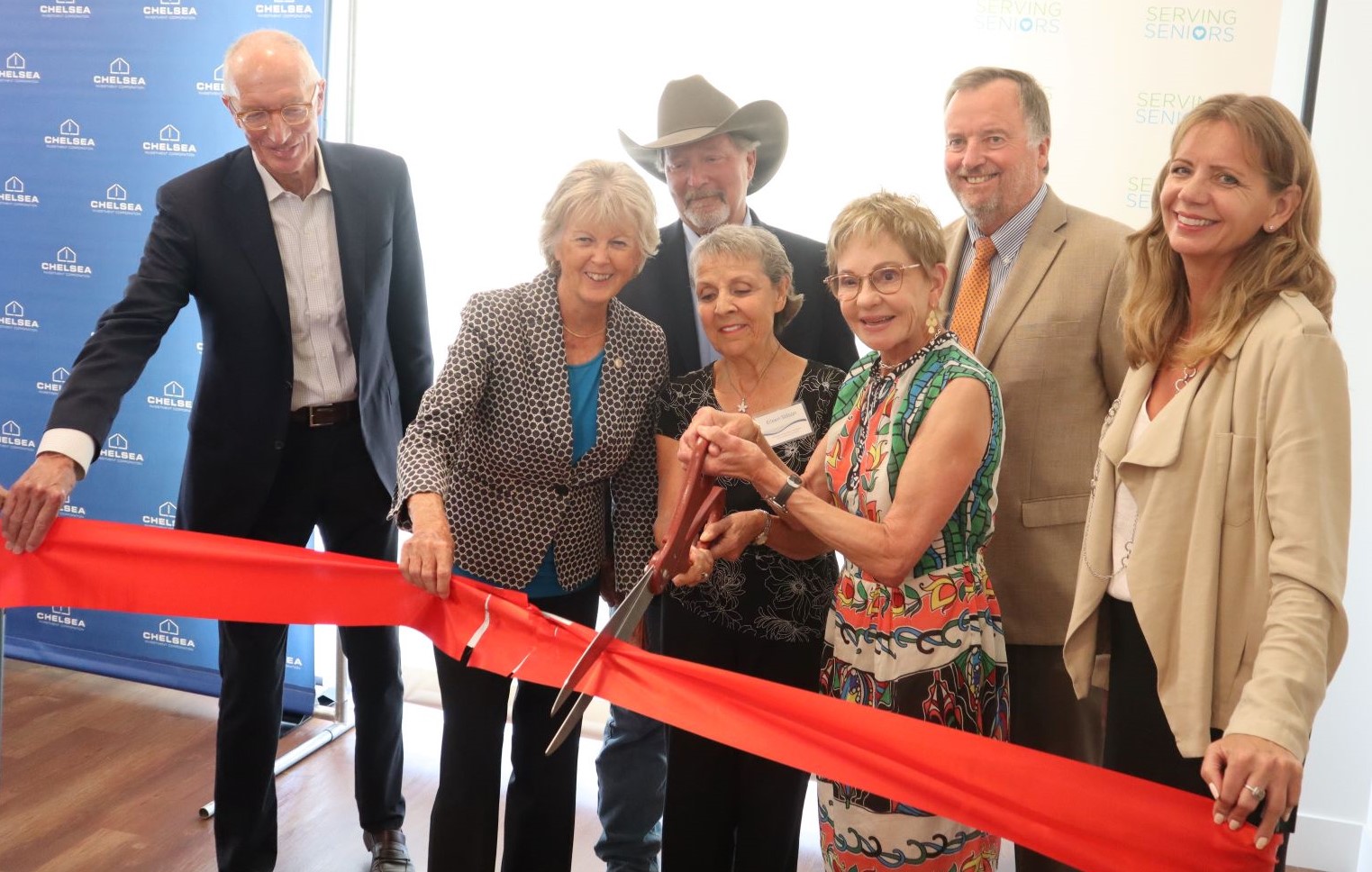 August 2019
Supervisor Nathan Fletcher is set to visit Serving Seniors to present a proclamation to staff in honor of National Senior Citizens, serve lunch to seniors and discuss what the County of San Diego has done with its budget actions to support senior citizens. He will also be taking their questions.

(Association of Healthcare Journalists)
July 2019
Serving Seniors, in partnership with Feeding San Diego, 211 and the County of San Diego hosts application in-take event for seniors to access benefits from new CalFresh expansion