One of the greatest ways we can improve seniors' lives is to ensure that our communities are built upon age-friendly public policies. Get involved in our advocacy efforts to combat ageism, promote a positive depiction of aging, and ensure the funding and programs seniors need to thrive. 
Why Advocate for Seniors?
"We must advocate for those in our most vulnerable population to be a top priority; their health and well-being depend on it." -Paul Downey, Serving Seniors President & CEO
Everyone is affected by aging policy, whether by financially supporting programs through tax dollars, utilizing aging programs themselves, or acting as a caregiver to an elderly friend and family member. By advocating on behalf of seniors, you can help create an age-friendly community that helps older adults thrive and reduces the financial strain on the community as a whole.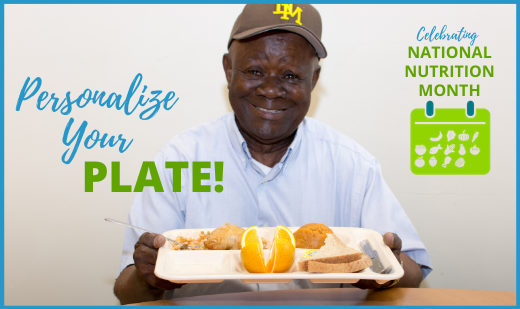 March 2021: National Nutrition Month
Serving Seniors is projected to serve over $1.7 million meals in FY 2020-2021. COVID-19 relief funding has helped us feed more than 2,200 (more) seniors. We went from having 800 seniors receiving our home-delivered meals pre-pandemic and now have nearly 3,000 seniors receiving meals through our meal home delivery  programs. The challenge is, prior to COVID-19, demand for our meals was increasing. Going forward, we do not anticipate the increased need going away. This is why we are advocating at the federal, state, and local levels of government to secure additional funding commitments to ensure food security and adequate nutrition for San Diego's older adults.
Here are something things you can do today to help advocate for the needs of low-income seniors:
Schedule a meeting with an elected official or community leader
Call, email or send a letter to an elected official or community leader
Get educated about the issues
Join our Full Plate Club to provide life-sustaining support for seniors