One of the greatest ways we can improve seniors' lives is to ensure that our communities are built upon age-friendly public policies. Get involved in our advocacy efforts to combat ageism, promote a positive depiction of aging, and ensure the funding and programs seniors need to thrive. 
Why Advocate for Seniors?
Everyone is affected by aging policy, whether by financially supporting programs through tax dollars, utilizing aging programs themselves, or acting as a caregiver to an elderly friend and family member. By advocating on behalf of seniors, you can help create an age-friendly community that helps older adults thrive and reduces the financial strain on the community as a whole.
What Can I Do to Help?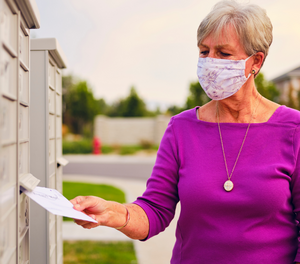 Here are something things you can do today to help advocate for the needs of low-income seniors:
- Schedule a meeting with an elected official or community leader
- Call, email or send a letter to an elected official or community leader
- Get educated about the issues
- VOTE 
Learn More: Senior Impact in the Election
ELECTION 2020 – CANDIDATES RESPOND TO SENIOR HOMELESSES IN SAN DIEGO
The upcoming election is an excellent time for candidates to share their personal vision of a better future for San Diego's low-income seniors. Since COVID has made it difficult to host in-person forums, we provided the candidates for Mayor of the City of San Diego and San Diego City Council District 3 an alternative opportunity to share their plans to address senior homelessness in San Diego.
Senior homelessness is on the rise across the nation.  San Diego's latest 2020 Point in Time Count recently captured this unsettling reality and reports, of San Diego's homeless seniors, 43% are experiencing homelessness for the first time in their lives.  Many of them (54%) are sleeping on the sidewalk or street each night while still trying to manage chronic health conditions (50%) and physical disabilities (55%).
Click the links below to see what the candidates had to say about their plans to address senior homelessness in San Diego:
Council President Pro Temp Barbara Bry
Assemblymember Todd Gloria
San Diego City Council District 3 Candidates
Toni Duran
Stephen Whitburn