One of the greatest ways we can improve seniors' lives is to ensure that our communities are built upon age-friendly public policies. Get involved in our advocacy efforts to combat ageism, promote a positive depiction of aging, and ensure the funding and programs seniors need to thrive. 
Why Advocate for Seniors?
Everyone is affected by aging policy, whether by financially supporting programs through tax dollars, utilizing aging programs themselves, or acting as a caregiver to an elderly friend and family member. By advocating on behalf of seniors, you can help create an age-friendly community that helps older adults thrive and reduces the financial strain on the community as a whole.
COVID-19 VACCINE: SENIORS MUST RECEIVE PRIORITY
Older adults have been some of the hardest hit by COVID-19. The country has reached over 281,000 deaths from COVID-19, with older adults age 65+ accounting for over 80% of all deaths (CDC).
Click below to read Serving Seniors' Op-Ed from CEO, Paul Downey, featured in The San Diego Union Tribune.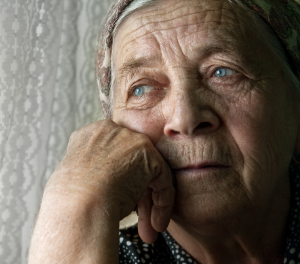 "We must advocate for those in our most vulnerable population to be a top priority; their health and well-being depend on it."
-Paul Downey, Serving Seniors President & CEO
What Can I Do to Help?
Show your support in less less than 10 minutes. Contact your local officials to let them know that seniors need to be a priority for the COVID-19 vaccine:
Call or email your San Diego County Supervisor today:
Click here to Find Your District.
Sample Message:
(Cut and paste the language below to make this even easier)
"San Diego seniors must be a priority to receive the COVID-19 vaccine. I urge you to develop specific vaccine dissemination plans to reach homebound seniors and other hard-to-reach seniors. Thank you for making San Diego an age-friendly community for our seniors."