National Nutrition Month: Go Further with Food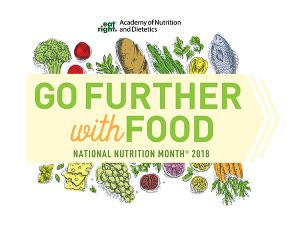 Whether it was via a pyramid or plate diagram, most of us were taught that we should "eat the rainbow" every day in order to get the recommended daily amounts of vitamins, minerals and health benefits from our food. And most of us take for granted that we have easy access to fresh produce and balanced meals. We have options. We don't think twice about the food choices at our fingertips.
Now imagine if you were living on just a few dollars a day. Would fresh produce or balanced meals be at the top of your list of concerns? Probably not. You'd likely be more worried about paying rent, affording medications, maybe getting to and from work or appointments. That's the reality that many of our senior clients are living. Many of them can't afford fresh foods or balanced meals. Our senior clients' income, mostly in the form of Social Security, averages $950/month.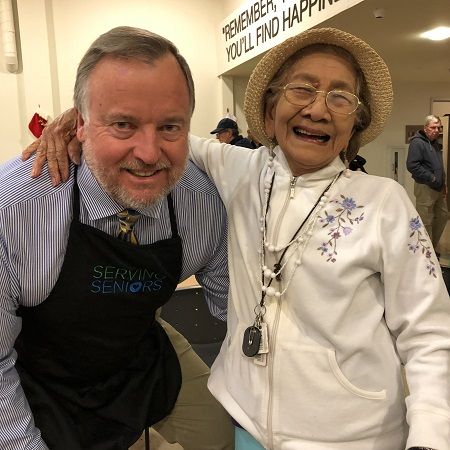 Access and Affordability
According to the Elder Index, developed by UCLA's Center for Health Policy Research, a single senior in San Diego needs an income of $1,974/month to afford basic rent, food, health costs and transportation. By this calculation, 41% of San Diego seniors live below the Elder Index. With a population of 202,413 adults aged 62 above, San Diego is home to nearly 83,000 seniors who have to choose between paying rent and purchasing food every day.
With limited access to nutritious food, most seniors initially arrive at Serving Seniors suffering from malnourishment or chronic health conditions related to poor nutrition, including high blood pressure, heart disease and diabetes. Health concerns, especially prolonged issues, reduce seniors' quality of life and drive already-poor seniors even deeper into poverty, increasing their reliance on community-funded programs, as most are single or widowed with little or no familial support.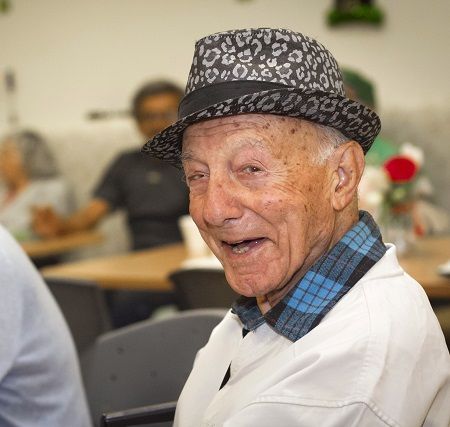 Helping Seniors Stay Healthy, One Meal at a Time
Fortunately, many of the chronic diseases older adults face are preventable through healthy eating. Since its founding in 1970, Serving Seniors has served more than 11 million nutritious meals, developed in partnership with a registered nutritionist and optimized for the nutritional needs of older adults, and has seen first-hand the beneficial effects of reliable access to healthy food. Between nine congregate dining sites and delivering daily meals to 500 homebound seniors, we serve nearly 2,000 meals daily, every day of the year.
The meals we serve accommodate a variety of dietary needs, including low-sodium and low-fat diets, and are often the only source of food for San Diego seniors who would otherwise go hungry. And the benefits of a healthy diet are profound: increased mental acuteness, resistance to illness and disease, faster recuperation after illness and medical procedures, higher energy levels and more.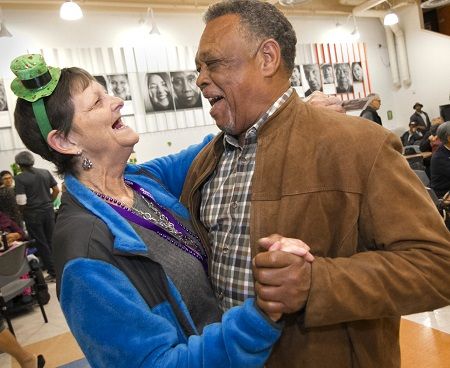 So Much More Than Meals
Serving Seniors' nutrition program provides much more than food and senior-specific nutrition education – it brings seniors, most of whom live alone, together for camaraderie. This socialization is invaluable to our clients. In almost every case, our seniors tell us that they keep coming to our Gary and Mary West Senior Wellness Center for the companionship as much as the meals, and that the combination of friendship and healthy food has helped them remain healthy, active and independent. They join walking and hobby groups, take fitness classes, attend cooking demonstrations, play games, learn how to use computers and much more.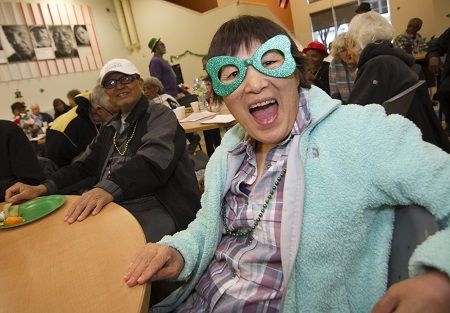 You (and Your Taxes) Benefit From Healthy Senior Neighbors, Too
Healthy people use fewer expensive public resources, such as ambulance transport and emergency room care. According to American Medical Response San Diego, the cost of an ambulance transport is about $1,800; Medicare pays only about $434 and Medi-Cal pays only $118. For roughly the same cost as an ambulance ride, Serving Seniors can feed a senior for an entire year. When nutritious food has been proven to be as important as medicine, especially for older adults, it makes financial sense to help our elder neighbors stay healthy in the first place. After all, as a supremely wise man once said, an ounce of prevention is worth a pound of cure.
 
In honor of National Nutrition Month, please consider supporting Serving Seniors' nutrition program.