Legacy Circle
The Legacy Circle is a special group of donors who have made a legacy gift, naming Serving Seniors as a beneficiary in their estate plans. These donors are committed to ensuring that seniors living in poverty whom we serve have access to nutrition, housing, and a comprehensive array of supportive services so they can live healthy and fulfilling lives. We are deeply honored and grateful that they have selected Serving Seniors as a member of "their family" in their estate plan.
Benefits of Joining
Members are invited to donor exclusive donor recognition events, Serving Seniors news, acknowledgements in our donor honor roll and other engagement opportunities.             
Member Highlight
We welcome Barbara Brown as a Legacy Circle member who shares her personal reasons for supporting Serving Seniors.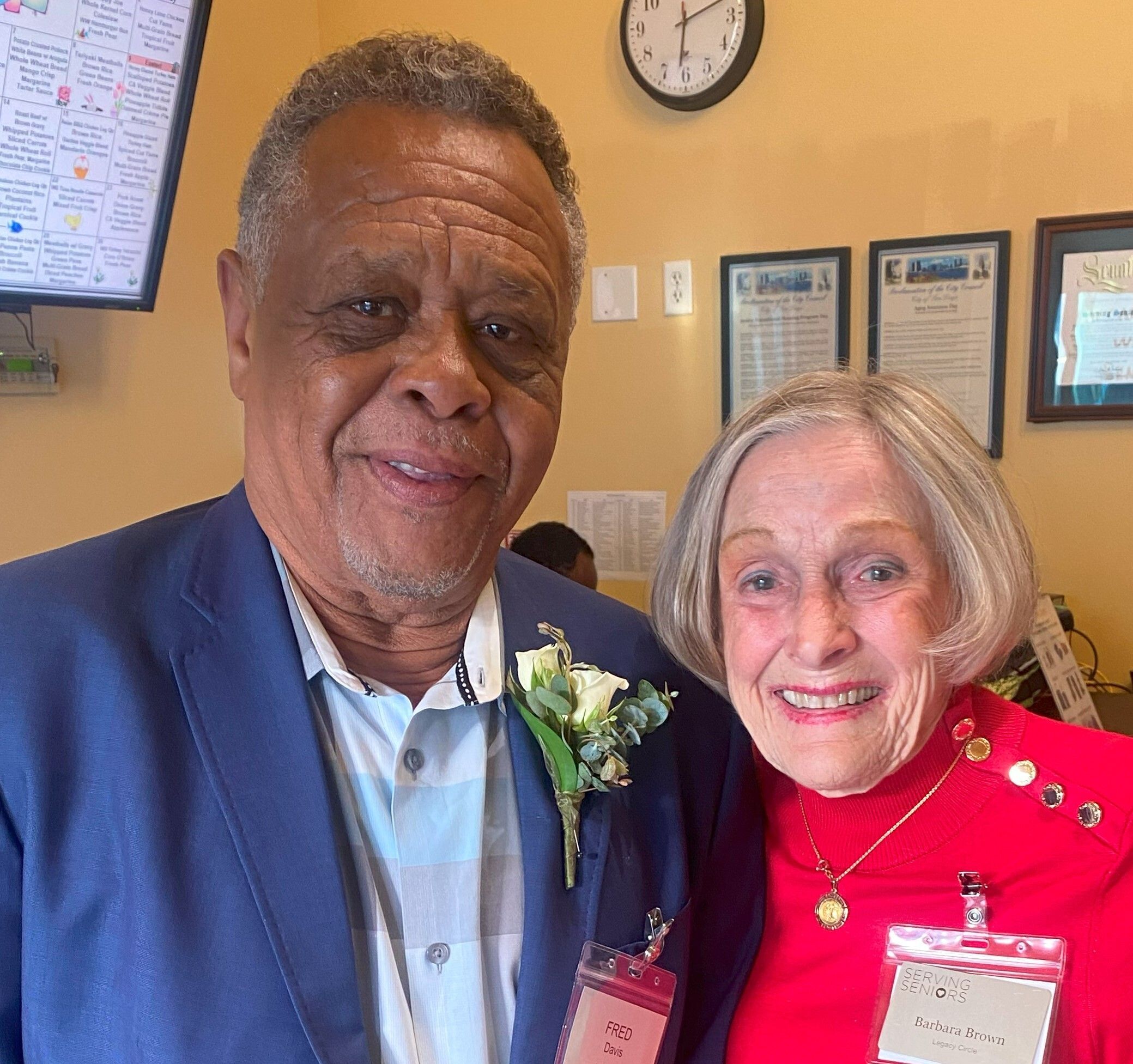 Q. Why did you first give to Serving Seniors

A. My mom lived to be ninety-nine in a nursing facility in Florida and was treated very well. I always felt good about the care my mom received and about treating seniors with dignity and kindness.

Q. What interests you about Serving Seniors?

A. They provide more affordable housing for seniors. I have always been impressed with the building designs and amenities. It makes me happy knowing that seniors are happy moving into a place of their own. I like the activities Serving Seniors provides, like computer classes, exercise classes, entertainment like bingo games, and more. These add to the well-being of the seniors.

Q. What are the most critical results you expect Serving Seniors to produce?

A. They are frugal on how donor dollars are spent, which benefits more seniors. They are continually supporting older adults in a multitude of ways, including getting them off the streets.

Q. What are you most passionate about?

A. To do what I can to help seniors live a good life.

Q. Why did you decide to make a legacy gift to Serving Seniors?

A. It is a way I can continue to provide support to the seniors to have a better life.
If you have included Serving Seniors in your estate plan or if you are considering it, please let us know. We can help you identify charitable gift strategies that will help protect your assets and provide peace of mind for you and your family. Your inquiry will be treated in confidence and Serving Seniors respects all requests for anonymity.
For more information visit our Legacy Giving Page or contact:
Dave Ricks
Director of Donor Relations
dave.ricks@servingseniors.org
619-487-0734