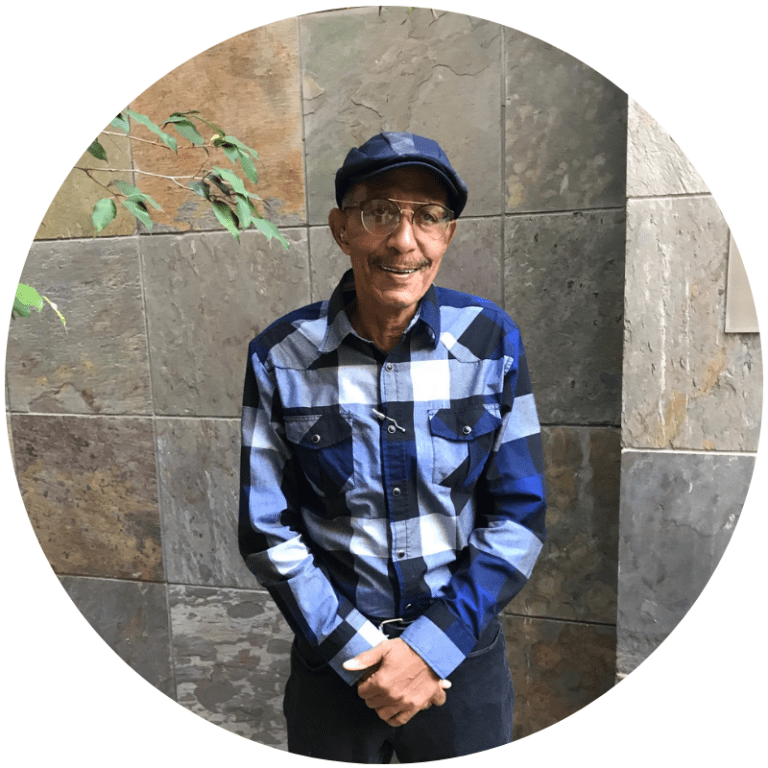 Life took Jerome all over the United States—from state to state, from job to job—but he didn't realize it would take him to the very edge of homelessness.
Originally from Detroit, Michigan, Jerome left his hometown in 1967 to get away from the riots. After living in New York City for three years, he moved to Las Vegas. Over the next 13 years, Jerome endured an onslaught of racial inequality which wore him down. After his marriage fell apart, Jerome was ready for a new beginning and decided to move even further west—to Los Angeles to work as a salesman in a Lincoln dealership. Later he moved on to San Diego, where he found a job on the docks, good friends, and a fresh start.
Jerome and was stable and happy. Then after 10 years at his job, Jerome was let go. He had macular degeneration, which was causing his eyesight to fail. He claimed unemployment but it wasn't enough to sustain him. He lost his home and ended up sleeping on his friends' couches, becoming homeless for the first time.
"Not everyone that's homeless does drugs or has mental problems," Jerome explains. "You just can't judge people."
Eventually Jerome found part-time work as a petitioner downtown. While on the job, he heard about Serving Seniors.
He came into the Gary and Mary West Senior Wellness Center and met with our Supportive Services team. He was so inspired by the work we do, he started volunteering for the organization while waiting to be moved into transitional housing.
Eventually a temporary unit at the Sara Frances Hometel opened up, where Jerome lived for several months before he was offered yet another new beginning: a permanent home at Serving Seniors' Potiker Family Senior Residence in East Village.
Jerome has enjoyed living at Potiker. He is grateful not just to have a safe and affordable place to call home, with rent that is far below what he would pay on his own, but also to have access to our on-site meals, social workers, nurses, and a community of friends and peers he can rely on.
"Serving Seniors is a great program that needs to be in more cities," Jerome says.
Transitional housing is not the only service we provide for homeless and low-income seniors. Our comprehensive wraparound services include nutritious congregate and home-delivered meals, nurse case management, health education, lifelong learning and enrichment, social services, and permanent supportive housing. We work at nine sites across San Diego County, including our Gary and Mary West Senior Wellness Center and our two affordable senior housing complexes. Each year, Serving Seniors provides life-saving programs to nearly 5,000 seniors in San Diego County.
Please join us on #GivingTuesday to help us raise $8,000 to provide housing, meals, and supportive services for more homeless seniors like Jerome, or make your gift now at: https://donatenow.networkforgood.org/servingseniorsgt/.