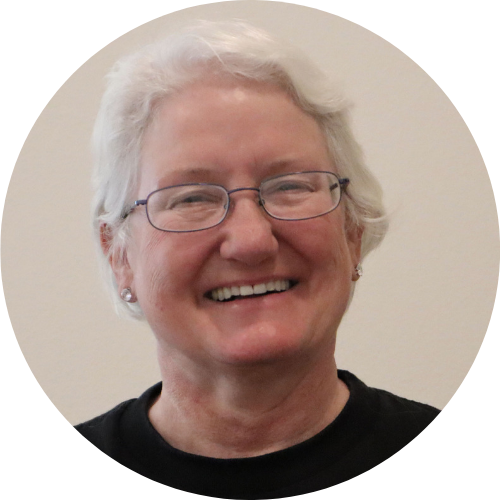 Catherine never imagined she would be on the edge of homelessness, but that is where she found herself after an injury ended her career.
A computer support administrator in the health industry, Catherine had held down a steady job her entire life. Then, in her fifties, she suffered injuries to her hands, wrists, shoulder, and hip. The surgery that followed left Catherine with dexterity issues that made full-time computer work impossible.
Determined to remain productive, Catherine secured a new job as a cashier in a grocery store, but could not stand for longer than four hours and lost her job. At last she made the difficult decision to apply for disability benefits, but was denied government assistance.
With no income, Catherine was no longer able to support herself and her terrier mix puppy, Joey Jet. She lived temporarily with her adult daughter, before her daughter had to move and said she no longer had room for her.
At 62 years old, with nowhere to turn, Catherine lived in fear that she would end up homeless. She even sold many of her belongings in preparation to live in her car.
That's when she received the letter that changed everything, letting her know her that her application to move into Serving Seniors' new Schmale Family Senior Residence had been approved.
Catherine and Joey Jet moved into their new apartment in August 2019. Because she had sold her belongings, she didn't have a bed and was sleeping on an air mattress, but our Serving Seniors on-site service coordinator was able to provide financial assistance to purchase Catherine a new bed. After all her struggles, Catherine finally had an affordable, comfortable place to live. 
 "This has completely changed my life and my outlook on life," Catherine said, with tears in her eyes. "To have a home I know I can afford… I'm unbelievably grateful."
The Schmale Family Senior Residence is Serving Seniors' third supportive housing residence, offering 62 affordable senior apartments with on-site services. Senior residents began moving in in August 2019, and the grand opening celebration will take place in September.