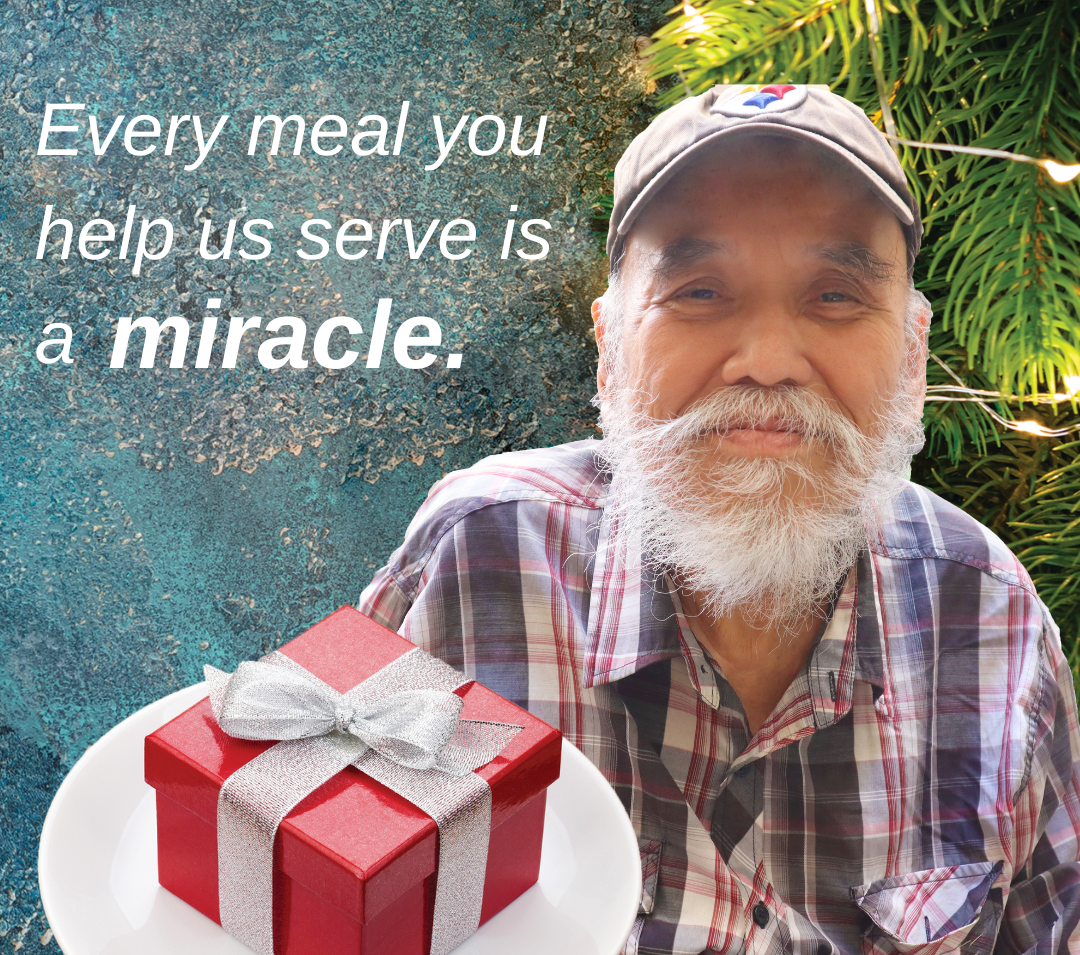 With the hustle and bustle of the busy holiday season, it's easy to lose sight of what really matters. You may miss the 73-year-old man in worn-out clothing, living in his car with no idea when he will have his next meal. That's what happened to our friend Greg.
After working for 25 years as an airplane mechanic, Greg experienced a fall that shattered his knee and left him unable to work and unable to keep his home. Greg lived in his car for seven years before he came across a brochure for Serving Seniors at the local library.
And with that first warm meal at Serving Seniors' Gary and Mary West Senior Wellness Center, everything changed for Greg. He met with a social worker, was moved into temporary housing, and is now a permanent resident at our Potiker Family Senior Residence. He now has two delicious "miracle meals" delivered fresh to his apartment each day.
"You never know when something will happen to you," Greg says. "When you need the help, that's where Serving Seniors comes in."
We need your help to ensure seniors like Greg have a place to call home, a warm meal and a community that values and cares for them.
On Tuesday, December 3rd, people from around the world are joining together for a special 24-hour day of giving known as #GivingTuesday. 
Our goal on #GivingTuesday is to raise $15,000 in 24-hours through our Miracle in a Meal Fundraiser. This special fundraiser empowers you to provide a miracle meal to senior struggling with hunger and loneliness this holiday season and beyond. 
Our partners at GreatCall have generously agreed to match all donations made to Serving Seniors on #GivingTuesday, dollar for dollar, up to $5,000. You can double the impact of your gift on December 3rd!
Please join us December 3rd on #GivingTuesday to deliver a holiday miracle to a senior like Greg.