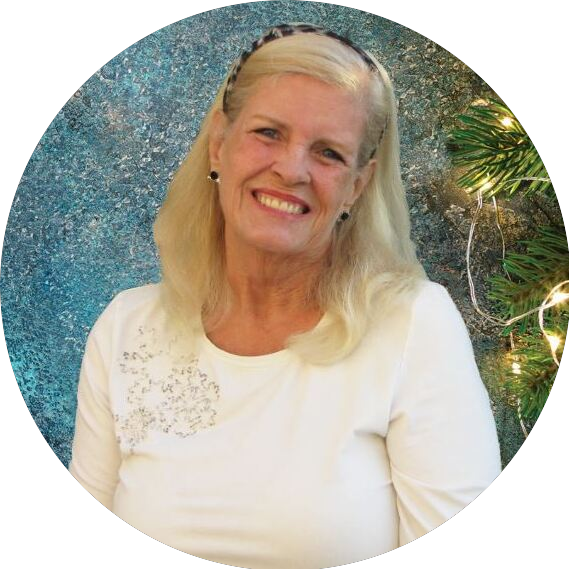 At the age of 62, Jane lost her job. Her declining health made it impossible to work. But instead of finding comfort, she found herself living in her car.
Jane was so afraid. Losing her job and her home reminded her too much of the years she spent in an abusive marriage. She had already rebuilt her life once, only to lose it all again.
Being homeless during the holidays made the pain even worse.
"I remember looking out my car window, seeing everyone so happy, spending time with their families. I felt so lonely. I thought I'd never enjoy the holidays again."
Then one day, a stranger told her about Serving Seniors. Jane visited our Gary and Mary West Senior Wellness Center for a hot, delicious meal—a meal that turned out to be so much more.
With so many amazing services provided on site, Jane was able to meet with a social worker, who helped her obtain access to benefits; she received free emergency housing through our Transitional Housing Program; and she began participating in activities that helped her stay active and make friends.
 "Serving Seniors gave me hope, a light at the end of the tunnel," says Jane, who now lives in a permanent affordable housing. "This program has made a world of difference in my life. If it weren't for Serving Seniors I would probably still be on the streets."
Jane is proof that, at Serving Seniors, there is a miracle in every meal. Because for 70% of our clients, our congregate meal program is the entry point into our other life-changing services—and the first step in their journey of transformation and hope.
Starting with a single meal at one of our 11 congregate sites, homeless seniors are helped off the streets, sick seniors are given the services they need to get better, and isolated seniors find a caring community of friends.
Sadly, many low-income seniors in our community will spend this holiday season isolated and alone with nothing to eat. Struggling to make ends meet with no one to care for them, these seniors have little to look forward to but hunger, homelessness, and deteriorating health.
But you can make a difference.
Your donation today can deliver a holiday miracle to hundreds of hungry seniors struggling with poverty and isolation. Seniors like our friend Jane.
Each meal is an opportunity to provide stability, hope, and happiness through our wraparound system of care—not to mention the joy of a delicious holiday meal in the company of friends, which every senior in our community deserves.
Give the gift of hope to an elderly neighbor by making your donation today. With just one meal, you can change a senior's life forever. GIVE TODAY.