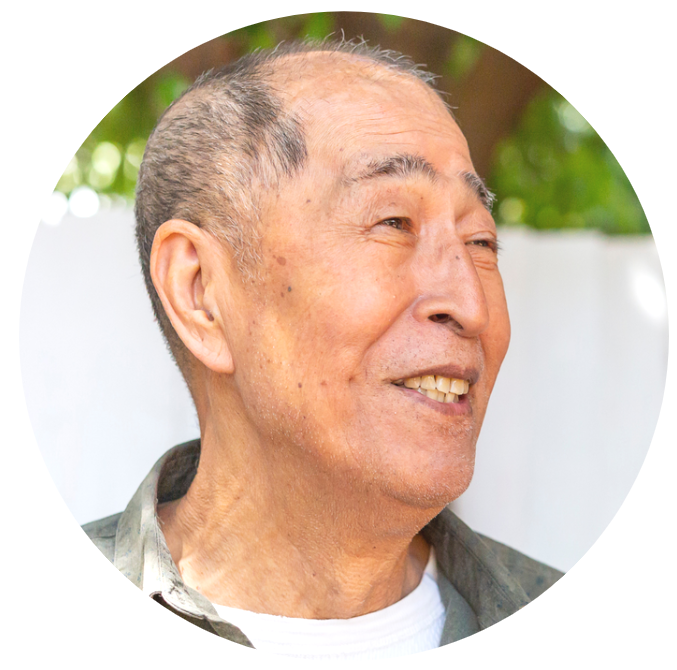 "This program gives me something to look forward to each week. I don't have much of a social life on most days, and I look forward to the days I talk to Ben."
Since the COVID-19 pandemic started last year, Wei has experienced the crippling effects of social isolation and has rarely left his room at San Diego Square.
Similar to thousands of low-income seniors in the San Diego community, the only human interaction Wei receives is for a few brief moments with his meal delivery driver. But everything changed when Wei signed up for the Serving Seniors Connections Program last spring. He was matched with a volunteer named Ben to have weekly check-ins over the phone, and soon found himself talking to Ben three times a week.
Over the next few months Wei and Ben formed an instant connection, which soon turned into an undeniable friendship. Each week they talk about their everyday lives, and what Ben is experiencing on the east coast while away at school.
"I really enjoy talking to Ben, Wei said. "He's my grandson's age so I told him to call me "Grandpa Chen". We talk about everything and anything - he shares what's going on in his life and we talk about it."
Wei said that he has told many people that this program is one of the good things that came out of the pandemic. "I feel like I've gained an American grandson through this program," Wei said. "We are very familiar with each other now and can talk about a lot of different things in life."
---
While sheltering at home, seniors are at increased risk of social isolation, which can lead to high blood pressure, heart disease, anxiety and depression. To prevent isolation and its negative health effects, Serving Seniors launched a new Connections Program, which engages volunteers to provide supportive calls to socially distanced seniors. 
We are so excited to start our outdoor and socially-distanced activities up again soon, where seniors can once again socialize face-to-face. Thank you to all the volunteers in our Connections Program for building friendships with our seniors during the COVID-19 pandemic.