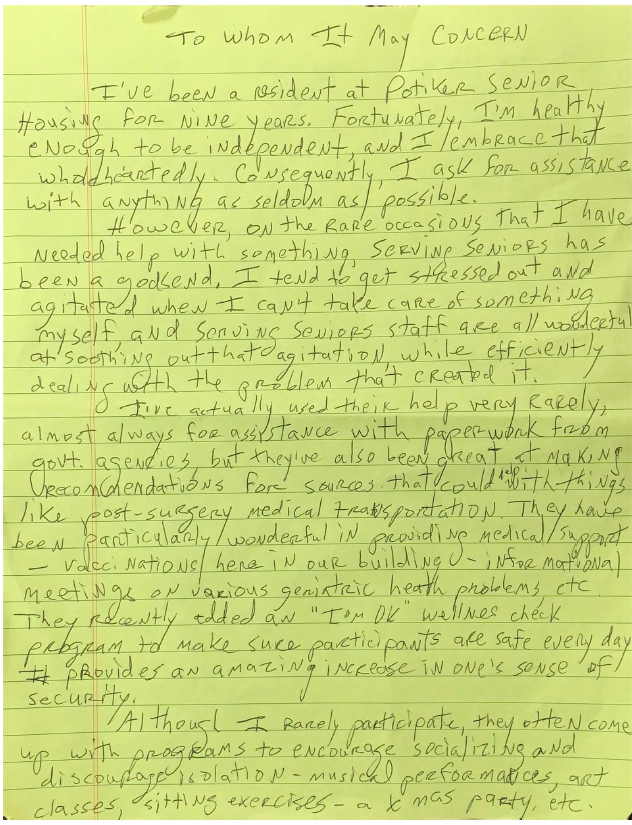 David has been a resident at Potiker Family Senior Residence for the last nine years. 
David takes pride in being independent and self-sufficient. But when he experiences difficulties or complications, specifically when it comes to the health care system, he knows Serving Seniors is there to support him. Our team has been able to step in and help David get benefits, resources and transportation to meet his medical needs.
Recently, David sent us a hand-written note shining a light on the importance of ensuring the care and support of older adults in the community. We are so grateful to seniors like David who remind us why this work is so important and that small acts can truly change lives.