GivingTuesday is a global day of generosity taking place on December 1st. Now more than ever, it is an opportunity to unite as a community and support at-risk seniors in safe ways that allow for social connection and kindness.
We know the holidays will be different this year for all of us. And with cases of COVID-19 on the rise, many low-income and at-risk seniors in our community will spend this holiday season isolated and alone.
But together, we can change that. YOU can make a difference and bring joy to a senior struggling this holiday season through our special Miracle in a Meal fundraiser on GivingTuesday. The cost of a meal is just $4 - imagine the impact you can make, in something as simple as a meal.
Our goal is to raise $50,000 in 24 hours! 
That's 12,500 additional meals! Better yet, your donation is doubled. Thanks to generous donor, all GivingTuesday donations will be matched, up to $25,000!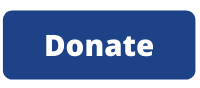 We all have gifts to give. Please, mark your calendars, help spread the word and join us on GivingTuesday!
GET INVOLVED ON GIVINGTUESDAY
Contact   Kimberly Jenks  |  kimberly.jenks@servingseniors.org |  619-487-0702