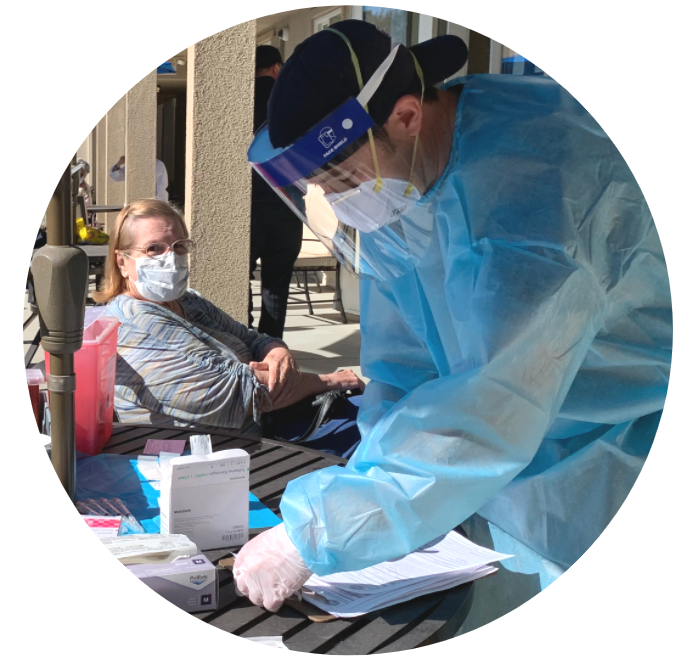 Similar to many of our senior residents, Judith was worried about having access to the COVID-19 vaccine.
Thanks to our partnership with Cal Fire, she was able to receive both doses from her housing facility, the Schmale Family Senior Residence in Ramona.
"I don't have a car," said Judith. "Bringing the COVID-19 vaccine to me was so helpful."
Since mid-February Serving Seniors has administered COVID-19 vaccines at all three of our housing sites, as well as the Gary and Mary West Senior Wellness Center. Thanks to our community partners such as Cal Fire, St. Paul's PACE and San Diego Fire-Rescue our vaccination sites were made possible.
"The firefighters did an excellent job!" Judith said. "Thank you for making this such an easy experience."
The Serving Seniors team is currently working with community partners on possible door-to-door outreach with the Johnson & Johnson vaccine. For more COVID-19 vaccine updates and appointment information, click here.