Give65 Hope for Seniors Event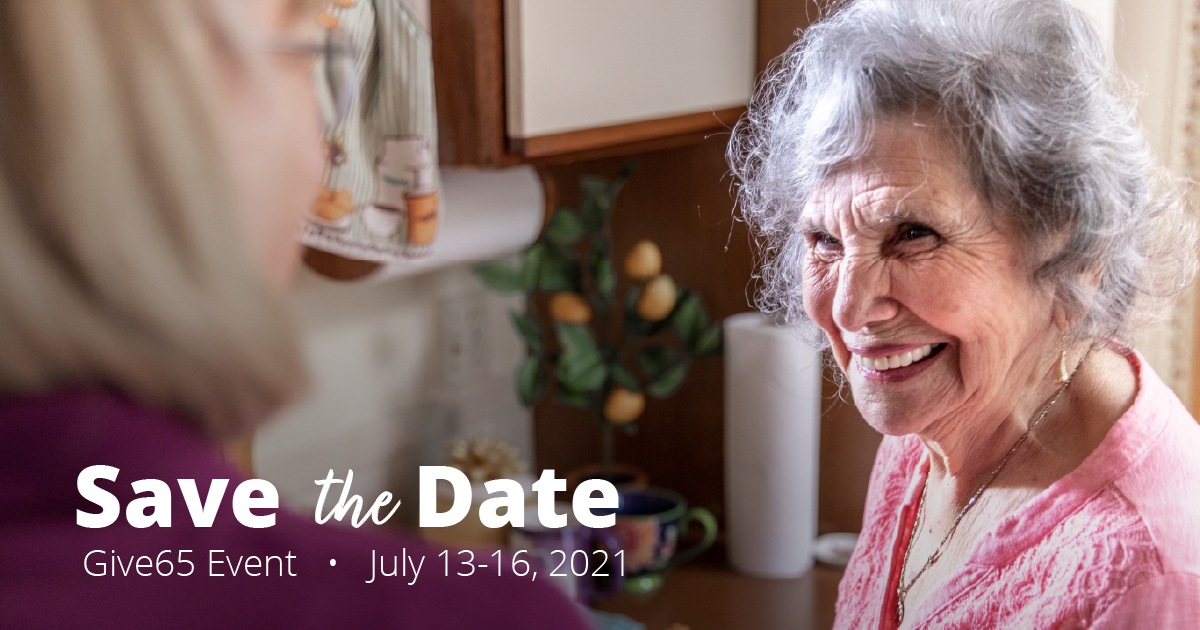 Join us for the sixth-annual Give65 virtual fundraising event to bring hope and healing to older adults in need.
As we prepare to reopen, the need for interactive social activities in a safe environment will be critical in helping seniors who have been combating depression and social isolation over the last year.
Mark your calendars to join us July 13th-15th and let's help seniors reengage with the community!
More details to come.