President & CEO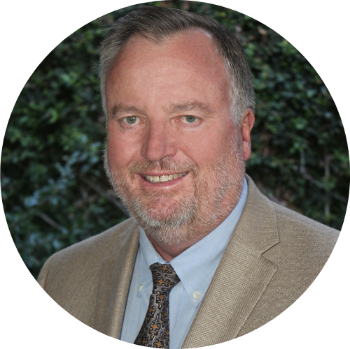 Paul Downey is the President and CEO of Serving Seniors. Since being appointed the role in 1995, Downey has guided the agency's innovative efforts to provide supportive services focused on keeping low-income seniors healthy and independent.
Under Downey's leadership, Serving Seniors has grown to serve over 1.1 million nutritious congregate and home delivered meals annually, 365 days per year, at 15 sites in San Diego County.  The agency's service provision model – including case management, healthcare, mental healthcare, dental (through collaborative partner), activities and civic engagement -- is considered to be a national model for seniors living in poverty.  
Serving Seniors has provided transitional housing and wraparound case management for unsheltered older adults for more than 20 years and owns/operates 412 units of affordable senior housing with support services.  A new 117-unit senior complex is under construction in City Heights and a 162-unit complex in Clairemont is in the pipeline.  
Downey is currently on the board of the American Society on Aging (and co-chairs its Public Policy Committee), co-chairs the County of San Diego's Elder Protection Council, serves on the County of San Diego's Social Services Advisory Board, and has previously served as the chair of the California Commission on Aging, chair of the National Association of Nutrition and Aging Services Programs, chair of the Dean's Advisory Board, SDSU College of Health and Human Services, among many other roles.  As a result of these efforts, Downy was invited by President Obama to participate in the White House Conference on Aging in 2015. 
Downey holds a Bachelor's degree in Journalism from San Diego State University and a Certificate in Nonprofit Management from Harvard Business School.
CURRENT BOARD SERVICE
PAST BOARD SERVICE
EXPERT TOPICS
Affordable Housing
Ageism
Aging Policy
Elections & Seniors
Healthcare
Medicare
Medi-Cal
Social Security
Nutrition Education
Senior Employment
Senior Homelessness