President & CEO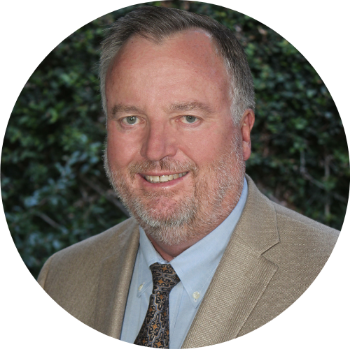 Paul Downey became President & CEO of Serving Seniors in 1995, after volunteering for the organization for nearly ten years.
Since becoming President & CEO Paul has steadfastly guided Serving Seniors' innovative efforts to keep low-income seniors healthy and independent. In addition to building and operating a 200-unit, low-income, senior housing complex called Potiker Family Senior Residence in downtown San Diego and a 150-unit affordable housing complex for seniors in City Heights, Paul has overseen the agency's wrap-around wellness services, nutrition program, public relations and advocacy efforts.
In 2015, Paul was invited by President Obama to participate in the White House Conference on Aging. He was also appointed by Congresswoman Susan Davis as a delegate to the 2005 White House Conference on Aging.
Paul is a graduate of San Diego State University with a degree in journalism, and has also completed a certificate program in Strategic Perspectives in Non-Profit Management from Harvard Business School.
CURRENT BOARD SERVICE
PAST BOARD SERVICE
EXPERT TOPICS
Affordable Housing
Ageism
Aging Policy
Elections & Seniors
Healthcare
Medicare
Medi-Cal
Social Security
Nutrition Education
Senior Employment
Senior Homelessness