President & CEO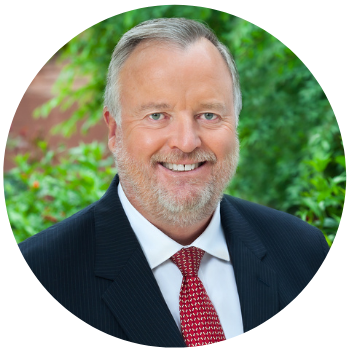 Paul Downey is President and CEO of Serving Seniors in San Diego. Downey guides the agency's innovative efforts to provide supportive services focused on keeping low-income seniors healthy and independent.
Since his appointment in 1995, Serving Seniors has developed a nationally recognized model of support for low-income and homeless older adults, including:
Daily meal service 365 days per year with 1.4 million nutritious congregate and home delivered meals served annually
Case management, social activities, and civic engagement
Health care, mental health care, and dental care (through collaborative partner)
Downey initiated and led the 2021 Serving Seniors Needs Assessment report, a groundbreaking study focusing on older adult homeless in San Diego. Its findings and proposed solutions are now routinely cited, driving community conversation and public policy with a new recognition of the realities of aging and poverty.
Downey's current community leadership roles include:
Co-chair, County of San Diego's Elder Protection Council
Continuum of Care Board, Regional Task Force on the Homelessness
Chairman, Aging and Homelessness Committee, Regional Task Force on the Homelessness
Downey previously served as chairman of the California Commission on Aging; National Association of Nutrition and Aging Services Programs; and Dean's Advisory Board, San Diego State University College of Health and Human Services. He is a past board member for the American Society on Aging.
Serving Seniors owns and operates 529 units of affordable senior housing with support services. The agency's newest housing community, Harris Family Senior Residence, opened in late 2022 and has 117 affordable apartments in City Heights. Serving Seniors will break ground on the first phase of a 179-unit community with full-service senior center in Clairemont in summer 2023.
Downey holds a bachelor's degree in journalism from San Diego State University and a Certificate in Nonprofit Management from Harvard Business School. He is a former broadcast journalist and political press secretary for the Mayor of San Diego.